Ashford (Kent) Boardgames Club


BAD Wargamers
Burton and District Wargamers web site, with details of their DBM Double competition.
Big Bang Burger Bar - Games Forum


Derby Wargames Society


Hinkley Adventure Games Society
Meet every Sunday evening between 7pm and 10.30pm, at Greyhound Inn, New Buildings, Hinckley.
Leicester Sabres
Leicester University's Games Society. We enjoy playing card & board games, roleplay games and wargaming. We also have a group from our society dedicated to online gaming as well as about once a term hosting a LAN/console gaming session.
Section 31
Leicester Games Club


Sons of Simon de Montfort Wargames Club
Meet every Tuesday and Wednesday night at Quorn Hall and also hold all day games one Sunday in each month.


Spirit of the Game
They are a small group of friends in Essex who have played various tabletop wargames together for the last fifteen years. As they are such a pleasant bunch we have said that we are happy with them using a name covered by our registered trade mark - both organisations are devoted to people enjoying games.
Starbase Leicester
SBL is a Science Fiction and Fantasy group, based in Leicester.


Brett & Board
German games website.


Discover Games
Information on all sorts of games, info for game inventors, events, bulletin board etc.

Fiendish Games
Games manufacturer.


Mah Jong British Rules
Gives a detailed, illustrated explanation of the rules of Mah-Jong as set out by the British Mah-Jong Association (BMJA).


Ragnar Brothers
Board games producer.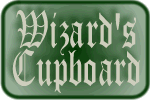 The Wizards Cupboard
Magic the Gathering, MTG, Magic Cards


Chaosium Inc.
Manufacturers of RPGs, Card Games and novels.


Fantasy and Sci-Fi Home Page
Painted miniatures gallery.


Miniatureworld
Welcome to Miniatureworld.dk a homepage dedicated to all the miniature painters, tabletop players, roleplayers, computer players, movie fanatics and any other kind of geeks on the internet.
Syn
Roleplaying Site.


Gaïta Medieval Music
Gaïta is a group based in Edinburgh dedicated to Medieval Music. They are performers of medieval music and early dance and produce books of medieval music.


Armortek
Specialist in the provision of 1/6th scale vehicles, figures and accessories for the Modeller and War Game Enthusiast.
Dovedale Models by David Wright
A bespoke service for buildings, structures and dioramas with everything hand painted and finished to exhibition standard.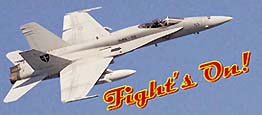 Fight's On
WWII/Modern Scenics
Grognard
Wargames web site.


HMS Hood
Everything to do with HMS Hood.


Kriegsmarine of the Reich
Details on the German Battleships of WWII, Bismarck, Graf Zeppelin, Tirpitz, Admiral Graf Spee, etc, development history, combat service, technical data and photos.


Panzers of The Reich
Information on the German Panzer Tanks of WWII, development history, combat service, technical data and photos.
Arctic Alchemy
Three Motorcycles, 2000 Miles, 1 Beer.

Burton Camra
Your local gateway to CAMRA

Burton on Trent Information Online
Web Directory


Cantfindit.com
UK business search engine.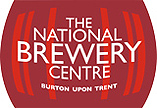 National Brewery Centre
The National Brewery Centre is a world-class museum and visitor centre that celebrates Burton upon Trent's proud brewing heritage and it's influence on brewing techniques throughout the world.



Rotaire Dryline
The natural drying solution for the 21st century, as featured on bbc radio 2.