Lydden Hill BHR 23/24th June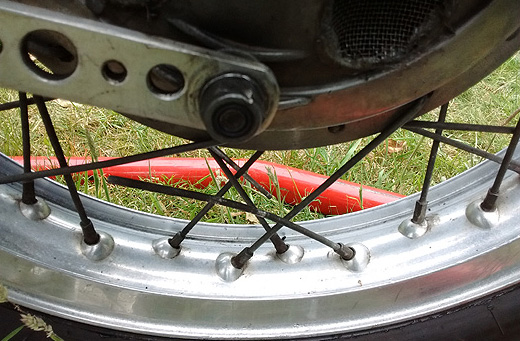 Aargh! A broken spoke fortunately discovered in time to fix before departure.
It is a long slog down to the far end of Kent, but this meeting needed doing as an old school friend who lives down that way (give or take 60 miles) had made the trip to Brands Hatch last year and the meeting was abandoned before he had seen me race. The £200 spent on the wet-weather tyre was continuing to ensure dry meetings, so at least we had good weather to look forward to. We set off in good time so that despite the M25 we got the tents up in good time and did a bit of socialising. They now have a bar – that was a pleasant surprise.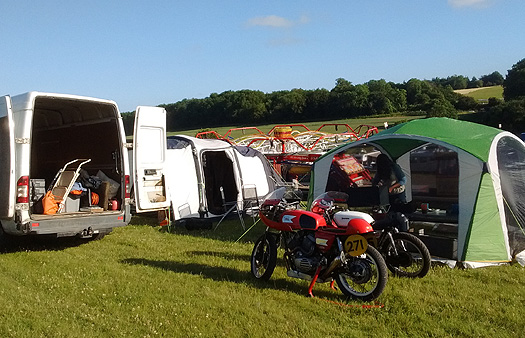 The campsite in all its glory.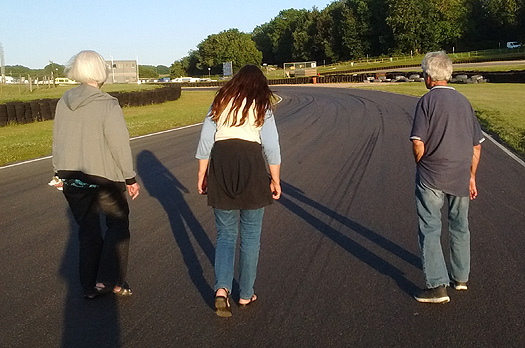 A fine Friday evening prompted a walk round the track like the real racers do.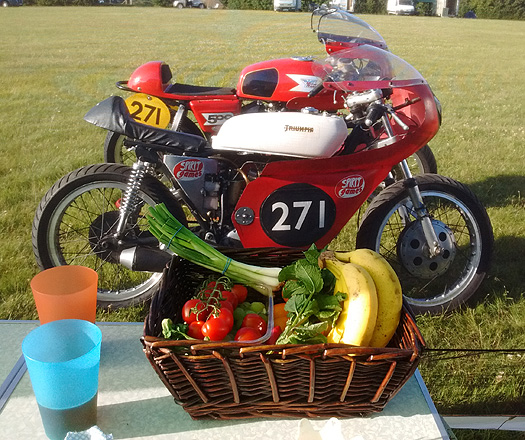 We came well equipped with healthy food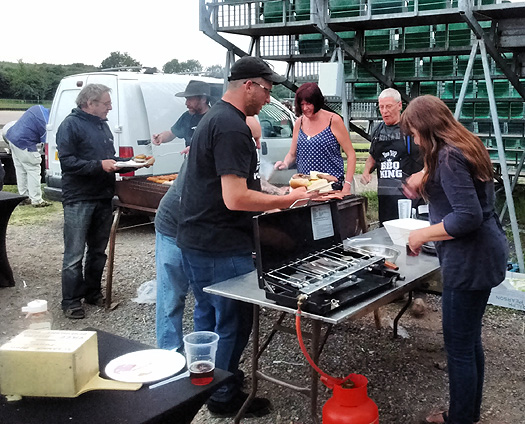 But there was a free barbeque so we had burgers instead.
We cooked the onions and earned free beer.
And the racing went well – the Cub was, alas, still not quite fast enough but I was thoroughly enjoying riding it while coming not quite last.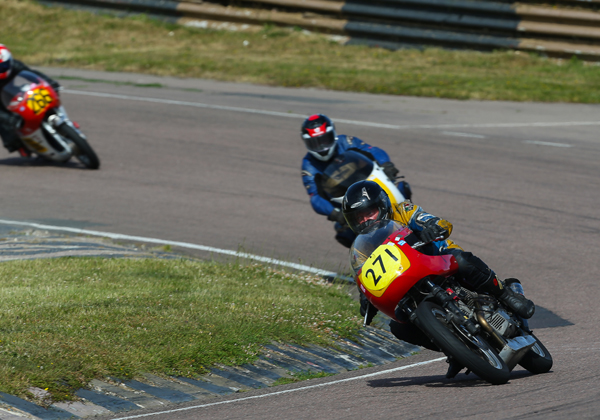 The Morini was up there with the big boys; in the first race I was just beaten by a Benelli 250, for which I got a telling off from Sally, and thereafter I made sure that I was the leader in the up to 500 class.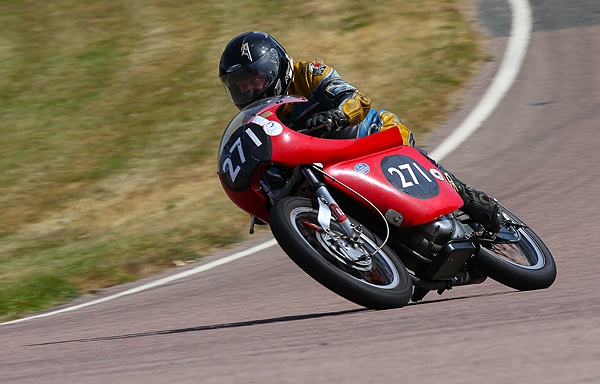 In all four races I was dicing with a 600cc Norton Rotary, a couple of 1000cc BMWs and our friend Nic's 750 Guzzi, despite having been left off the grid for the third race due to an admin cock-up, so starting from the back with no warm-up lap; 10 people to overtake to get back in the fray added to the fun.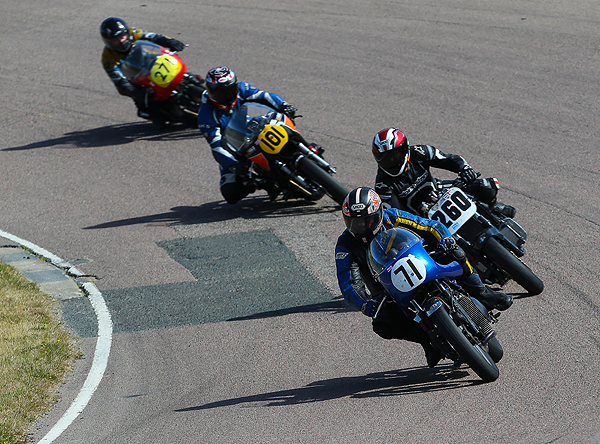 In the last race I was on the fourth row of the grid, and was confident that if I could get ahead of the three just in front of me, I could stay ahead.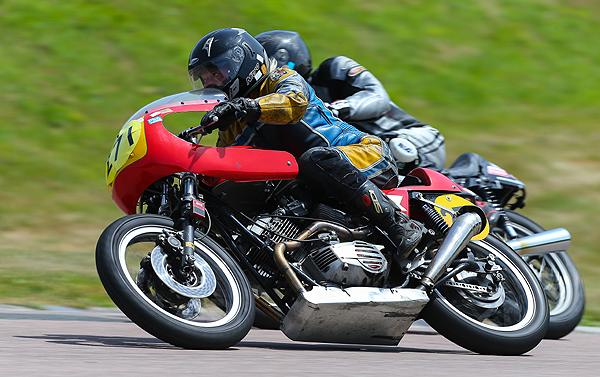 In retrospect it was a little optimistic to hope to beat more powerful bikes on acceleration into the first corner, in the end I got ahead of one of them, I could get alongside two others on the corners but they would accelerate out of them better, especially since the mid-corner stutter was still causing problems.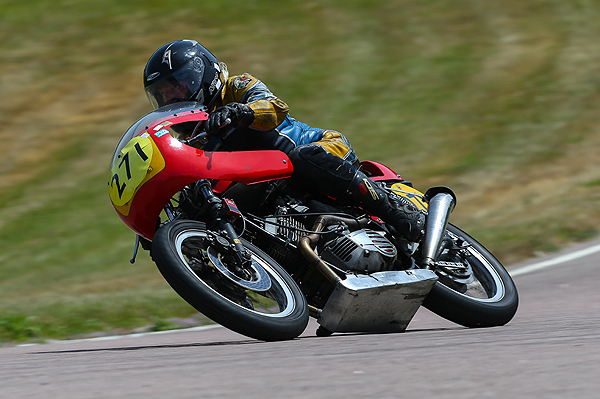 But enough of excuses – I was having a good time, and Sally was enjoying the sunshine, so it was all quite splendid.