Beer & Pretzels 2013
A splendidly relaxed B&P this year, apart from a dramatic dash to a local micro-brewery when the beer ran out! The Council's new bar arrangements are still taking some sorting out, but all should be going smoothly by next year.
With several events clashing this year numbers were down from last year's record attendance, spare table space was never-the-less getting quite scarce for a while on Saturday, the area normally used for a Yu-Gi-Oh tournament being filled with extra board games. As always the games library was well used, King of Tokyo was the most borrowed game but the much less well known All Wound Up was in second place.
The Bring and Buy was very successful, the 10% commission resulting in over £90 going to the RNLI

As a picture speaks a thousand words, here are lots of them: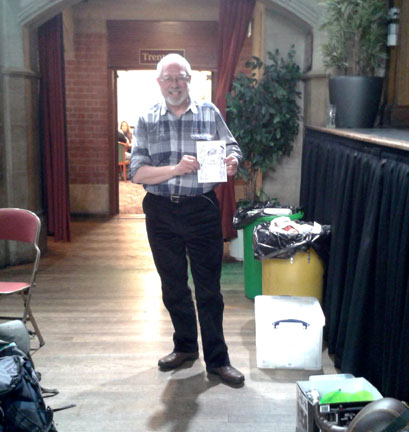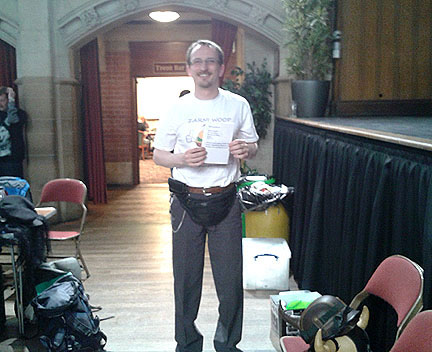 Two of our Reviews prize winners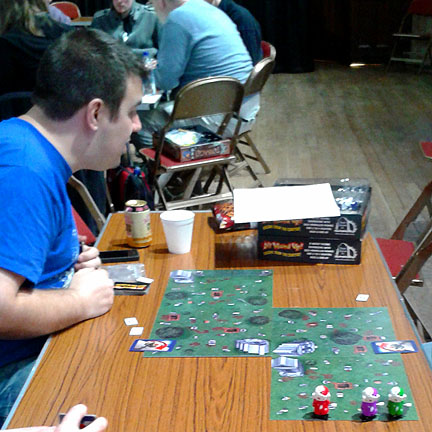 All Wound Up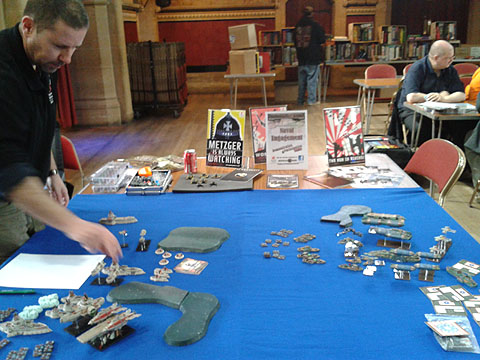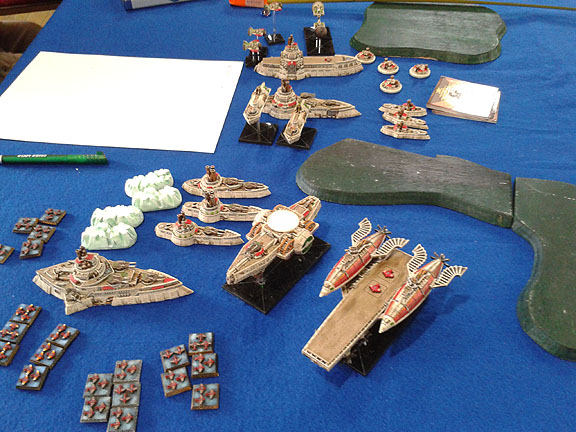 Dystopian Wars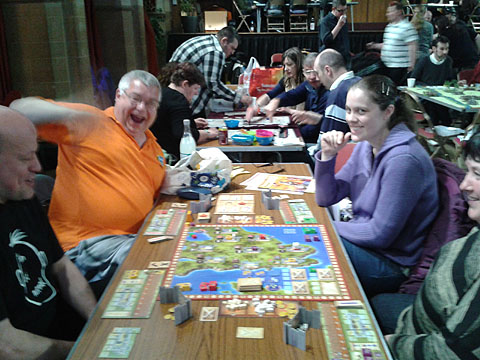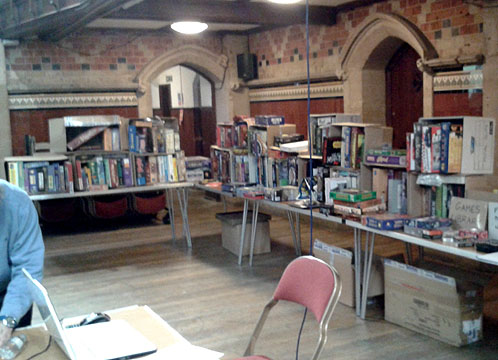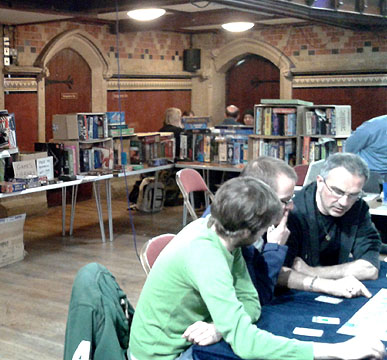 The Games Library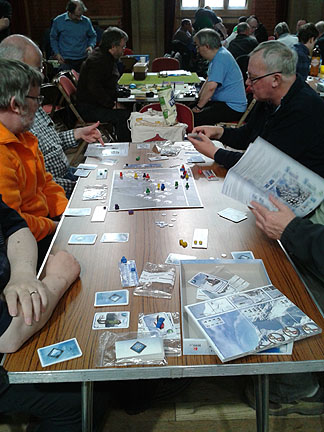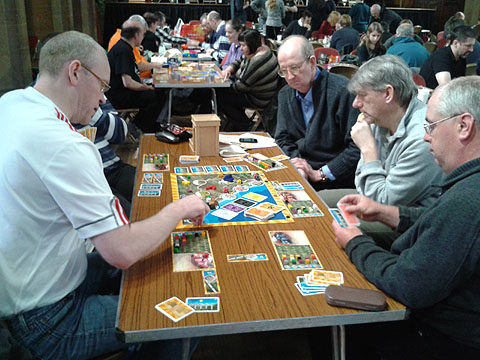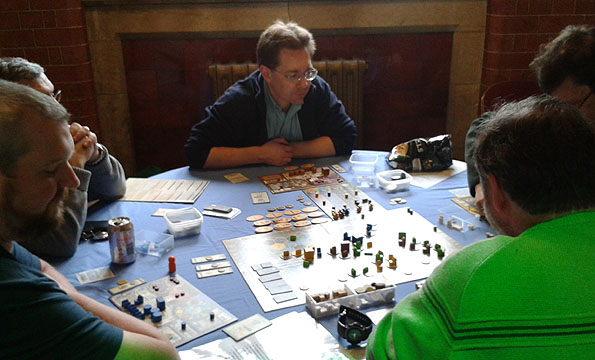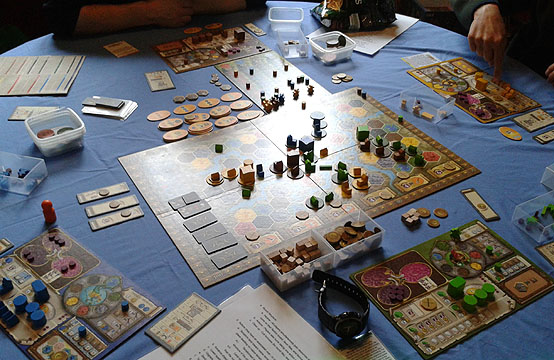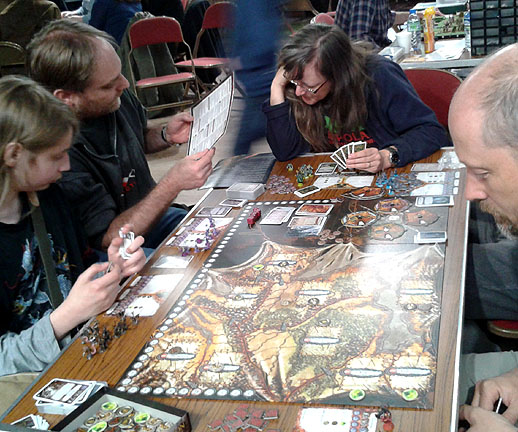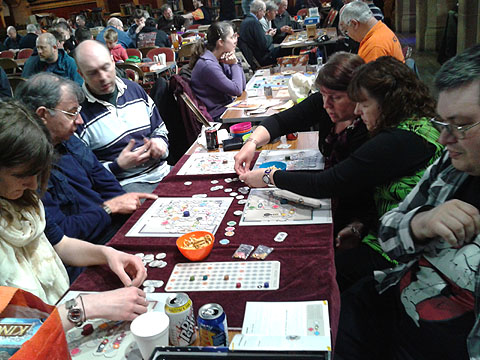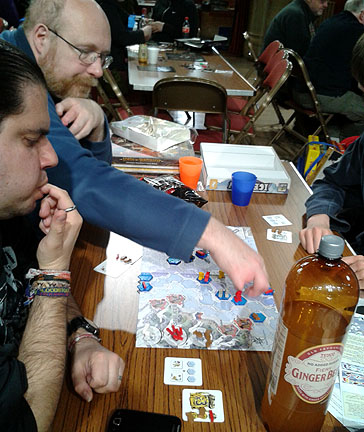 Ice Flow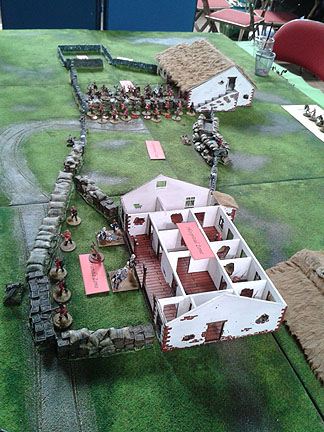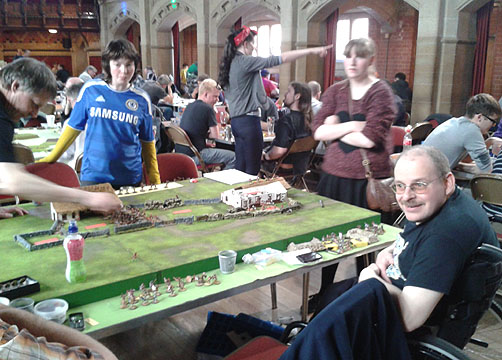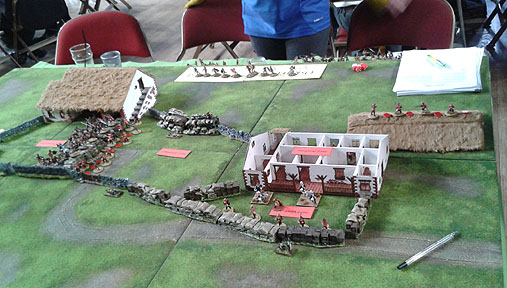 Khet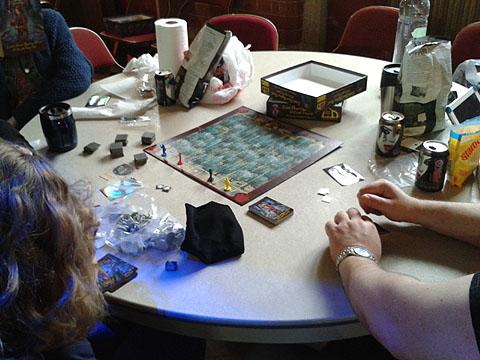 Little Dead Riding Hood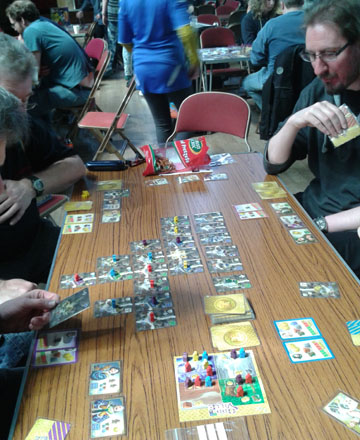 Oddville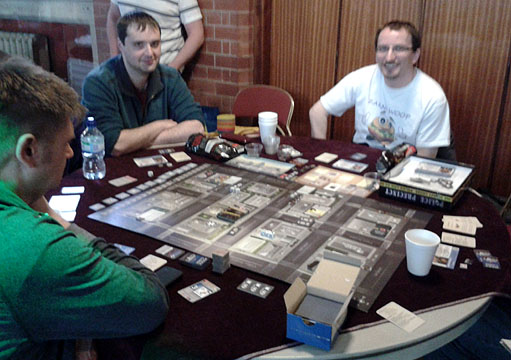 Police Precinct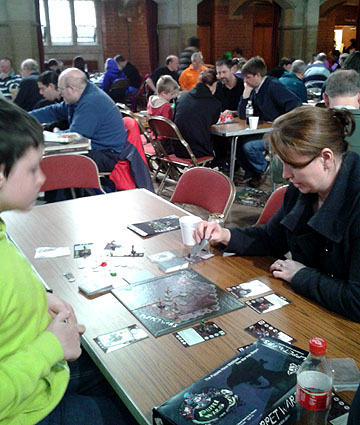 Puppet Wars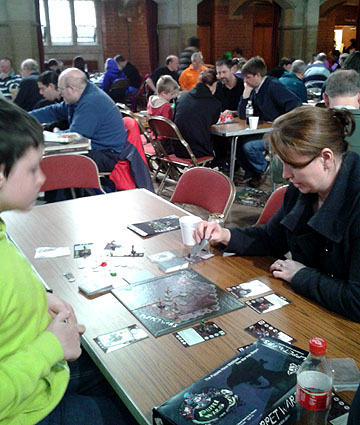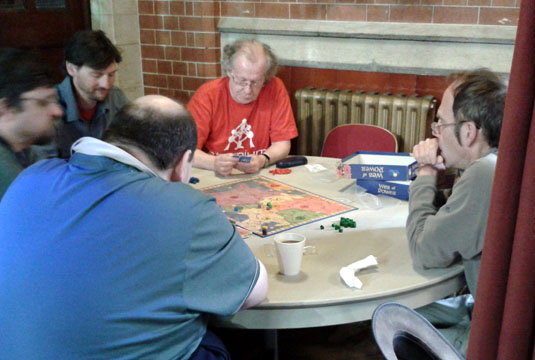 Web of Power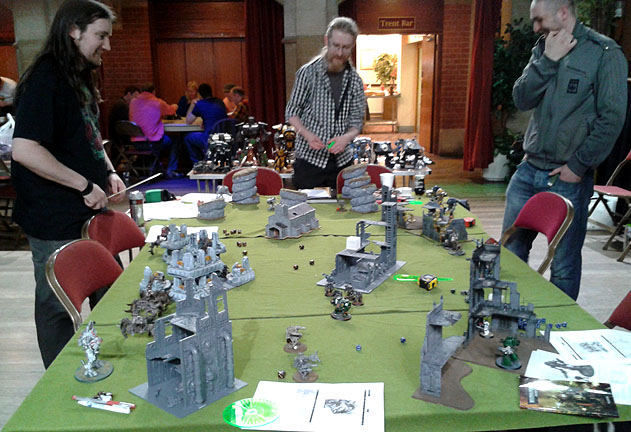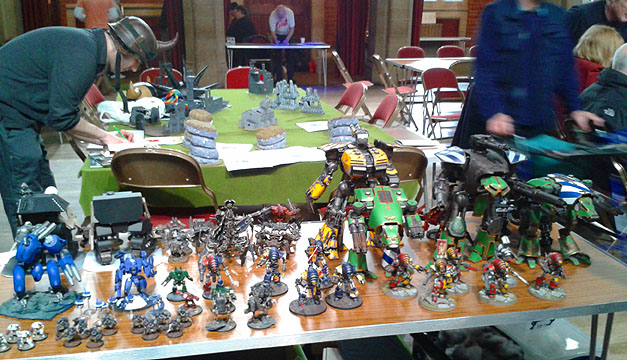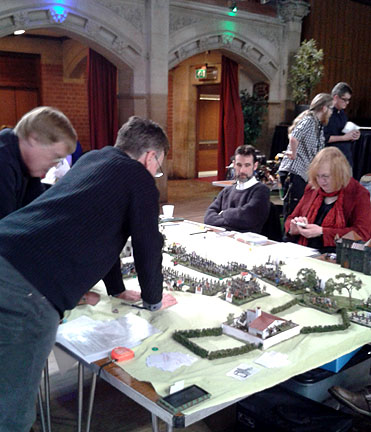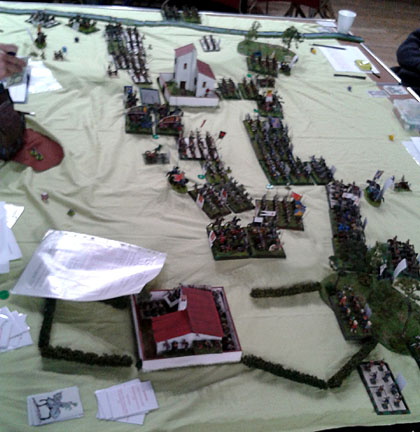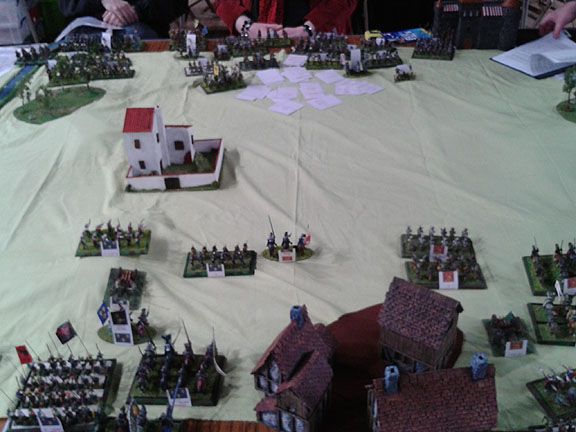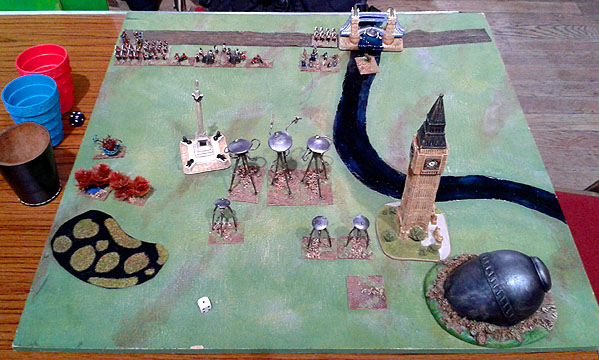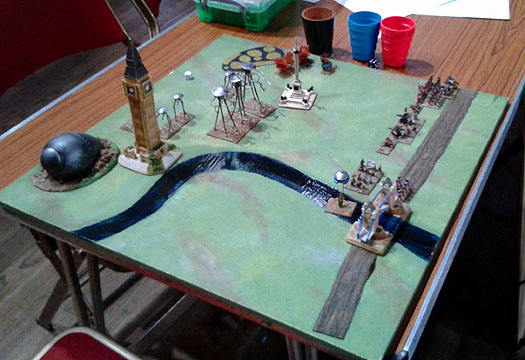 Saturday
Sunday