Three salient features of B&P22: lots of people, a wide variety of miniatures games, and a quite extraordinary diversity of board games played. It was an ideal opportunity for me to see many of the recent games that I had previously only known by name and box colour. Once again I was able to get a few games in myself - King of Tokyo went down so well it has been added to the board games library. Adie, the main man on the ticket desk, beat me in his first ever game of Carpe Astra, but I beat him at Kahuna for the first time in several years of trying.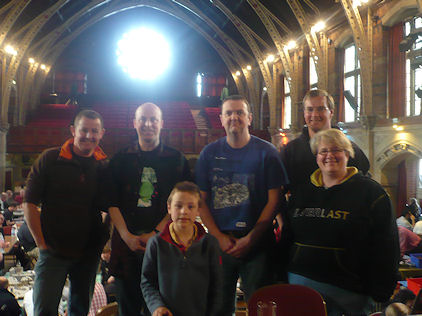 These fine people were Tunnelling and Trolling away, and there was quite a bit of other roleplaying run by the Cannock club and sundry individuals.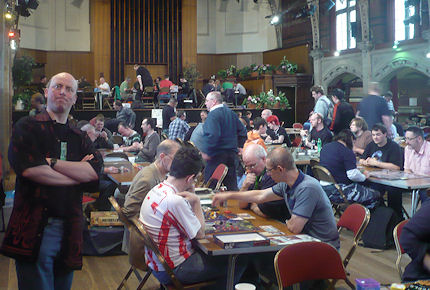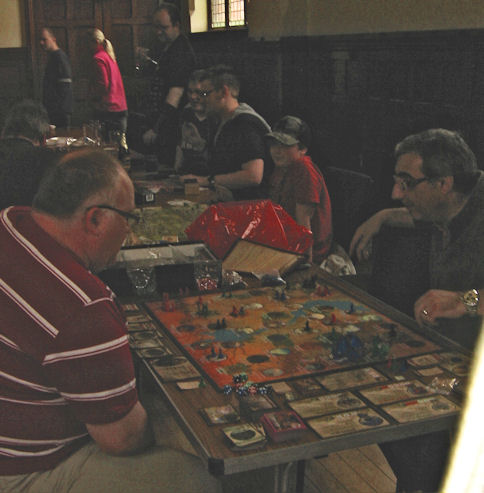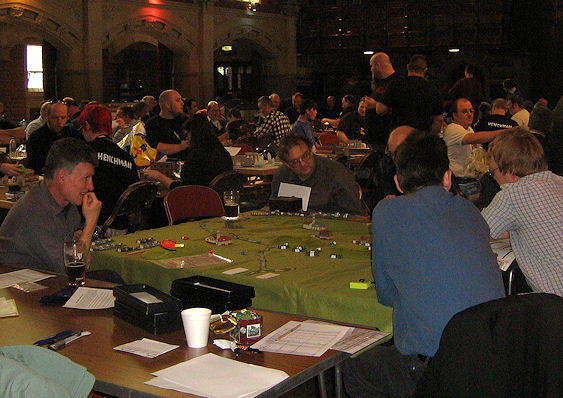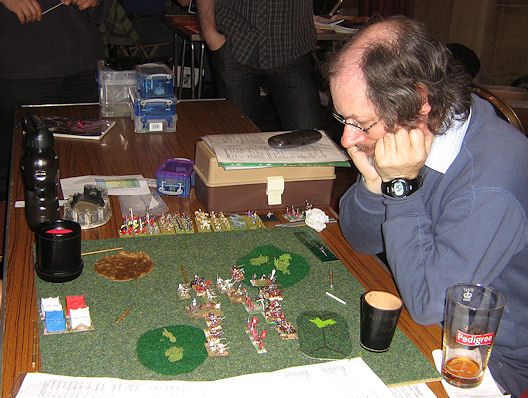 Hordes of the Things

Zen and the art of Malifaux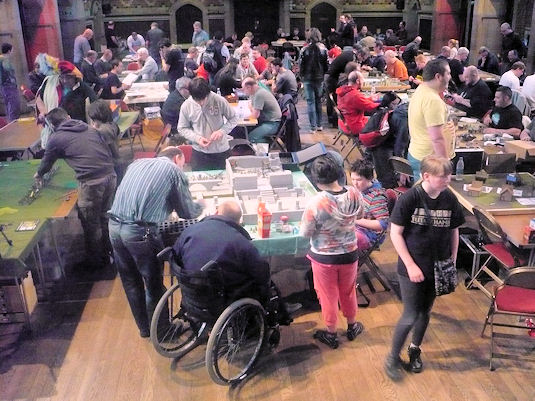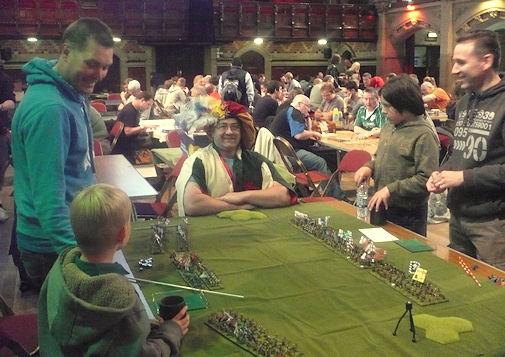 If you're going to run a medieval battle you may as well look the part

John's Lord of the Rings game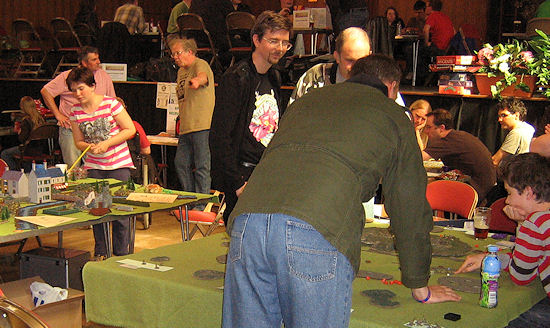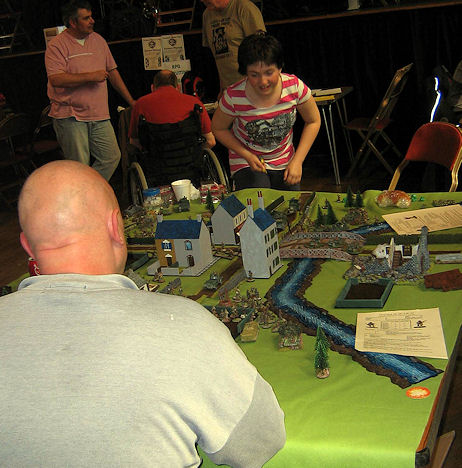 Spot the 12 year old panzer commander.
She was getting quite anxious as the WWII game was late to arrive, and she was keen to have her annual ruthless enemy-crushing session.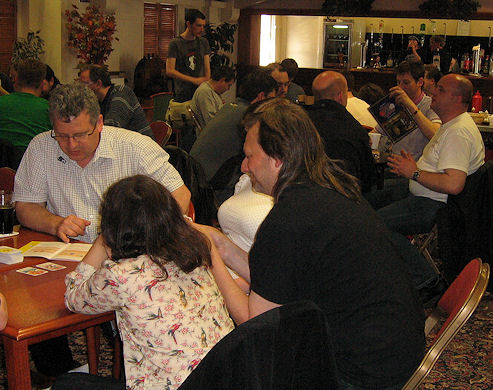 The bar was busy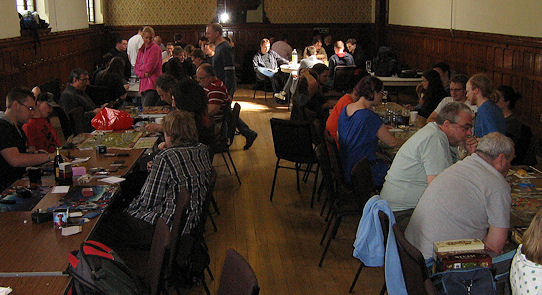 The tournament hall, invaded for extra board gaming space
Lots of those board games I mentioned are pictured here