A belated report, as we went off on holiday straight after the event and have been catching up with everything since our return.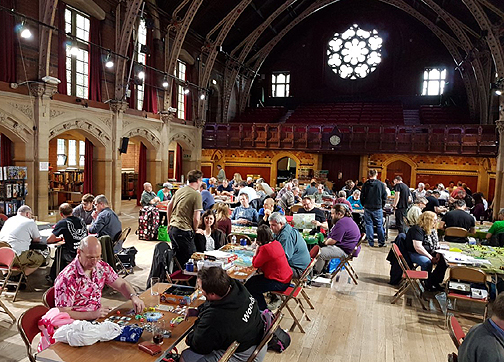 Numbers were slightly down on last year, making the hall comfortably full rather than laden to the gunwales.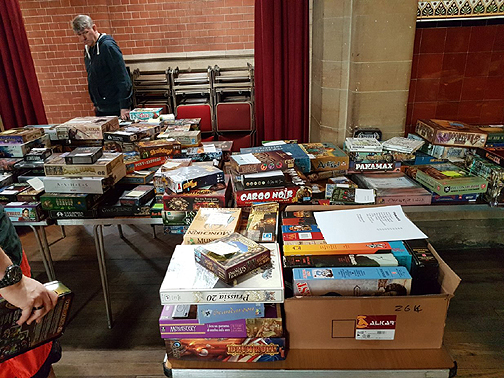 The Bring and Buy threatened to get completely out of hand, stopping Wayne and Dene from getting any gaming in at all, but did result in a healthy £100 being raised for the RNLI.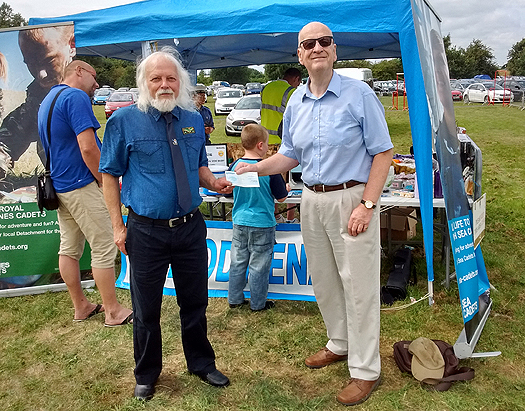 Handing over the RNLI cheque at Burton Regatta
A very wide variety of games were booked out from the games library, with Clank being predictably popular once it was realised that it had needed bringing in from the shop where it had been left behind.
Things got a bit fraught on Saturday night and Sunday morning when the bar announced that they were running out of beer and had not made contingency plans to keep it flowing to the end of the event. Fortunately I had made my own emergency arrangements and picked up 4 1/2 gallons of Burton Bridge bitter which worked out just right, but relations with the bar were strained and I was obliged to make an official announcement about lack of adherence to the many rules and regulations about food and drink, which most of our regulars were not even aware of. It wasn't like that last century...
Hopefully it did not spoil the mood for most people, but it left me feeling somewhat despondent, it is not what Beer & Pretzels is supposed to be about. I found myself looking forward to next year with trepidation, but in any case the Council had not reserved our usual date for us so currently it is all up in the air again. Meanwhile, however, Autumn Beer & Pretzels has been booked at the Three Queens for 14/15th October and I, for one, intend to have a thoroughly relaxed time there.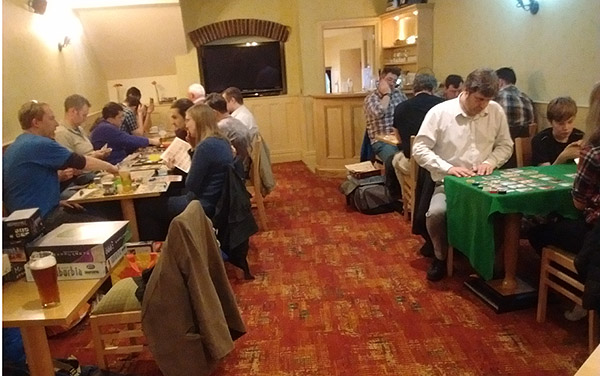 One warning, for those who stay overnight there – quite a few of the rooms are already booked, so get in touch with them sooner rather than later.